Meet Our Experts
With insight, data, and informed advice, our experts keep us on mission—and keep test prep on track. Learn about the thinkers behind Kaplan.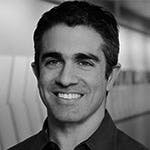 Jason Moss
PRESIDENT AND CO-FOUNDER OF METIS
Expert on: New Economy Skills Training (NEST) issues; data science; bootcamp education model
Jason Moss is the President and Founder of Metis, a leading provider of data science skills training for individuals and businesses. Under Jason's leadership, Metis has expanded across the United States (New York, San Francisco, Chicago, Seattle) and into international markets, including most recently Singapore and Dublin. Metis has expanded beyond bootcamps to provide corporate training across the globe, including to Fortune 500 clients Wells Fargo and Intel, and has launched an annual global live online "Demystifying Data Science" conference that in 2018 reached 18,000+ participants across 132 countries.
He joined Kaplan in September 2007, assuming several leadership roles, including brand manager of pre-law programs and vice president of strategy and finance. Jason received his B.A. from Wesleyan University and his M.B.A. from the Kellogg Graduate School of Management at Northwestern University.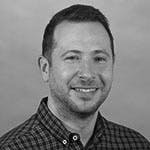 Lee Weiss
VICE PRESIDENT OF UNIVERSITY PARTNERSHIPS
Expert on:  Helping college and universities expand access, enrollments and improve student outcomes
Lee Weiss is Vice President and General Manager, Kaplan University Partnerships. He leads all efforts to create new university partnerships that provide learning services to pre-college students, including talent identification programs, summer camps, online offerings, and micro-credentials. Starting as a teacher and tutor, Lee has been with Kaplan for over 15 years and has held numerous product, strategy and general management roles in the organization and has a long history of growth and innovation. In recent years he has created partnerships that have provided new learning experiences for hundreds of thousands of students and substantial new revenue streams for institutional partners, including those with ACT Inc, GED Testing Service, Hobsons/Navaince, Chegg, Cengage, and many others. He is a graduate of Cornell University and the Massachusetts Institute of Technology.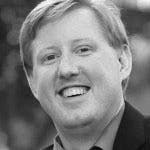 Jeff Thomas
EXECUTIVE DIRECTOR OF ADMISSIONS PROGRAMS
Expert on: LSAT, admissions issues and trends
Jeff Thomas is the executive director of admissions programs for Kaplan Test Prep, overseeing the company's. graduate and pre-college businesses. A veteran Kaplan LSAT instructor, Jeff also maintains close relationships with admissions deans at the nation's top law schools.  A successful entrepreneur, Jeff received a BS in management from Rensselaer Polytechnic Institute and a JD, magna cum laude, from Albany Law School.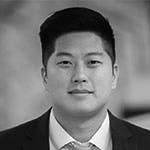 Dennis Yim
DIRECTOR OF ACADEMICS
Expert on: Test prep best practices; preparing for the SAT, ACT, and GRE; graduate school admissions process; college admissions process
As director of academics, Dennis Yim is a veteran Kaplan instructor with nearly 15 years of teaching experience. He is a veritable highly-rated test prep coach who has helped over 10,000 students achieve their best scores on exams like the SAT and ACT. He enjoys helping them on their journey from their first class to test day, with confidence, and reach their college and graduate school admission goals. With passion and dedication, Dennis provides all the support he can to his students.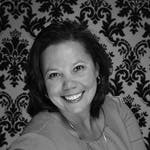 Maria Flores-Harris
EXECUTIVE DIRECTOR OF NURSING
Expert on: the NCELX-RN exam, nursing education, careers in nursing
Maria has over 25 years of experience as a registered nurse in the clinical and educational settings. She received her Bachelor's of Science and Master's of Science in Nursing (Geriatric Nurse Practitioner focus) from Clemson University and remains loyal to her Clemson Tigers! She received her Doctorate degree with a focus on Nursing Education Leadership from American Sentinel University. She has served in many roles including nursing faculty and director roles in practical nursing and registered nursing programs. Presently, Maria is employed as the Executive Director of Nursing for Kaplan Prep & Achieve. Her areas of interest and expertise are nursing school success, NCLEX success, learning science, academic integrity, and test construction and item writing. In her present role at Kaplan she manages the nurse education consultant and curriculum teams; presents faculty continuing education workshops; speaks at conferences; and consults with colleges and universities. She is an active member of the Sigma Theta Tau Nursing Honor Society and the International Center for Academic Integrity.